Watershed Wednesdays Ludwigia Pull at Clear Lake (Eugene)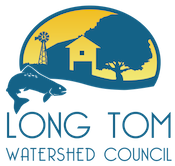 Join in for an extra fun Watershed Wednesdays volunteer project with our partners at the Long Tom Watershed Council! This project will focus on clearing Ludwigia, an invasive aquatic weed, from Clear Lake, located in the Bethel neighborhood of Eugene.
This project will include canoeing. Life-jackets are required. We have a limited number of spots available in event boats (10), or feel free to bring your own!